First of all, if you haven't seen the Fling iPad joystick yet, check it out here. It debuted at CES 2011, and we'll be showing it again in more depth at Macworld (if you'll be there, come over and try it out!).
The response so far has been amazing. It's a pleasure to demonstrate a product that usually results in outbursts of "wow," or "that feels really great!" Of course, it doesn't hurt that everyone gets to play games at the same time.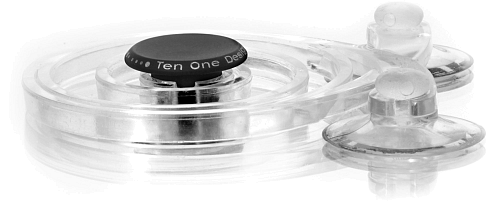 There are so many incredible Fling-ready games in the App Store. We've been using Meteor Blitz, Super Mega Worm, and Across Age HD to demo Fling. Meteor Blitz in particular does a wonderful job of utilizing the extra precision.
If your game is compatible with Fling, let us know! We've posted developer guidelines for Fling compatibility over on the BizDev page.
Tweet