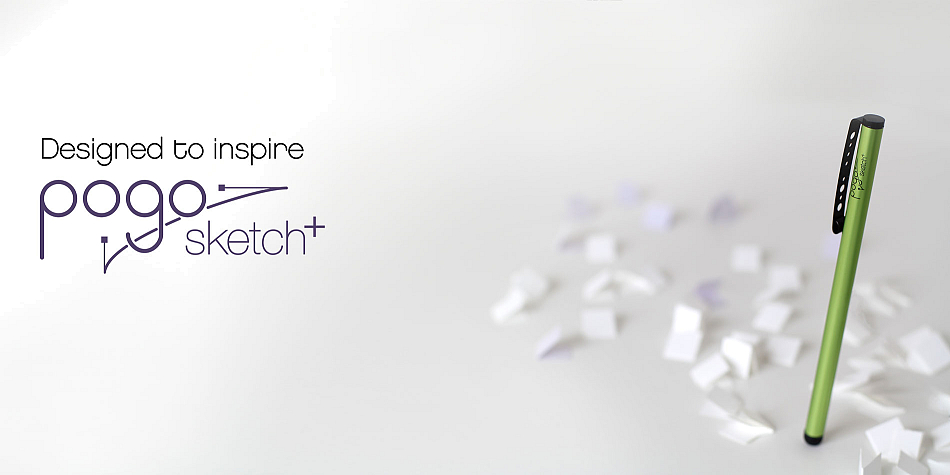 Get Burnt Orange for $4.49

Get Cactus for $4.49

Get Hot Pink for $4.49

FAQs
Gallery
Features
Get_Burnt_Orange_for_$4.49">{"cartAdd":{"T1_SP25_107":"0"},"checkoutPage":"Clearance"}
Get_Cactus_for_$4.49">{"cartAdd":{"T1_SP25_108":"0"},"checkoutPage":"Clearance"}
Get_Hot_Pink_for_$4.49">{"cartAdd":{"T1_SP25_104":"0"},"checkoutPage":"Clearance"}
Show/Hide all answers
Which devices are compatible with Pogo Sketch+?
All iPads, iPhones, iPod touch models. Also, all Android phones and tablets made after 2009, HP and RIM tablets are thought to be compatible but are untested. All other phones are incompatible or untested. This means that although the stylus might work just fine, the user experience might not be good.
I already have a Pogo Sketch, do I need a Pogo Sketch+?
Of course you do.
What is the difference between the Pogo Stylus and the Pogo Sketch+?
The Sketch and Stylus differ in length, tip technology and loss-prevention mechanism (the Stylus comes with a clip to attach directly to the iPhone or iPod touch; the Sketch itself has a built-in pen clip). The Pogo Stylus comes with our soft durable classic tip, while the Pogo Sketch+ borrows tip technology from the most recent addition to our stylus line-up, Pogo Sketch Pro.
Screen protectors?
Nope, not supported.
Is it true that there are extra tips available?
Nope. Extra tips are only available for Pogo Sketch Pro.
This product has been classified as legacy. It is no longer being made or supported. If you'd like to learn more, please contact
info@tenonedesign.com
. Thanks!