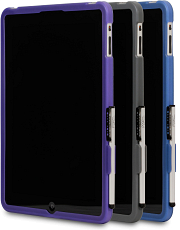 FAQs
Features
Gallery
Overview
Show/Hide all answers
Which iPads does the Particle Case fit?
Particle will fit both the WiFi and 3G iPads.
Does the Particle Case come with a stylus?
Yes. Included with your case is one silver Pogo Sketch.
Do you sell replacement styli for the Particle Case?
You are welcome to purchase a new stylus in any color
here
or at your favorite authorized reseller.
Does it come with a screen protector?
Nope. Screen protectors are against our religion.
Is there protection for the back of the iPad?
No. The iPad is elevated by the rubber feet, so the back of the iPad will never touch a flat surface.
I hate this case! Can I return it?
Contact us for information about returns
here
.
How can I contact Ten One Design?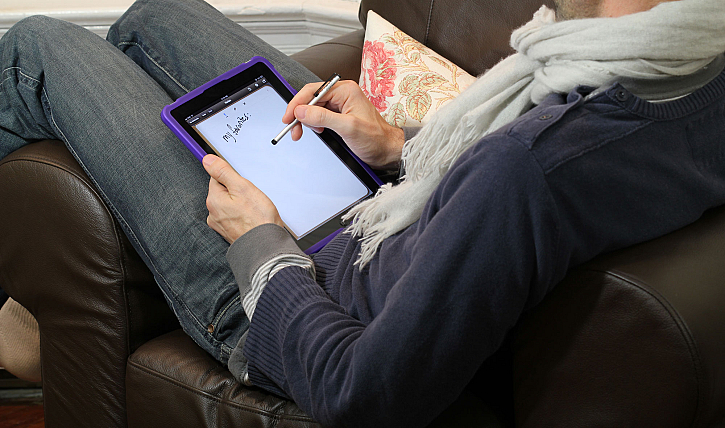 Particle gives you everything you need to enjoy your iPad on the go.
Shock-absorbing material for full protection of your iPad
Built-in Pogo Sketch stylus provides natural note taking and drawing
Stability enhanced design means your iPad always sits flat without any wobble
Open-back design keeps your iPad running cooler, even while playing video
Extremely light-weight and portable
Particle Case + Stylus for iPad
This product has been classified as legacy. It is no longer being made or supported. If you'd like to learn more, please contact
info@tenonedesign.com
. Thanks!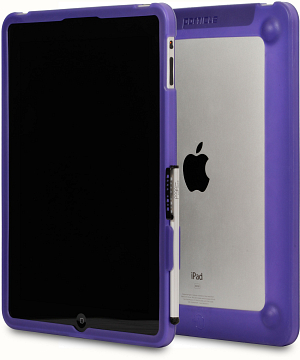 Particle means protection, but it comes with a bonus.
The first of its kind, for many reasons. While remaining lightweight and agile, the particle case protects your iPad where it needs it most - at the edges.

Integrated rubber feet provide traction and stability for tabletop use, while the stylus clip keeps the included Pogo Sketch close at hand.