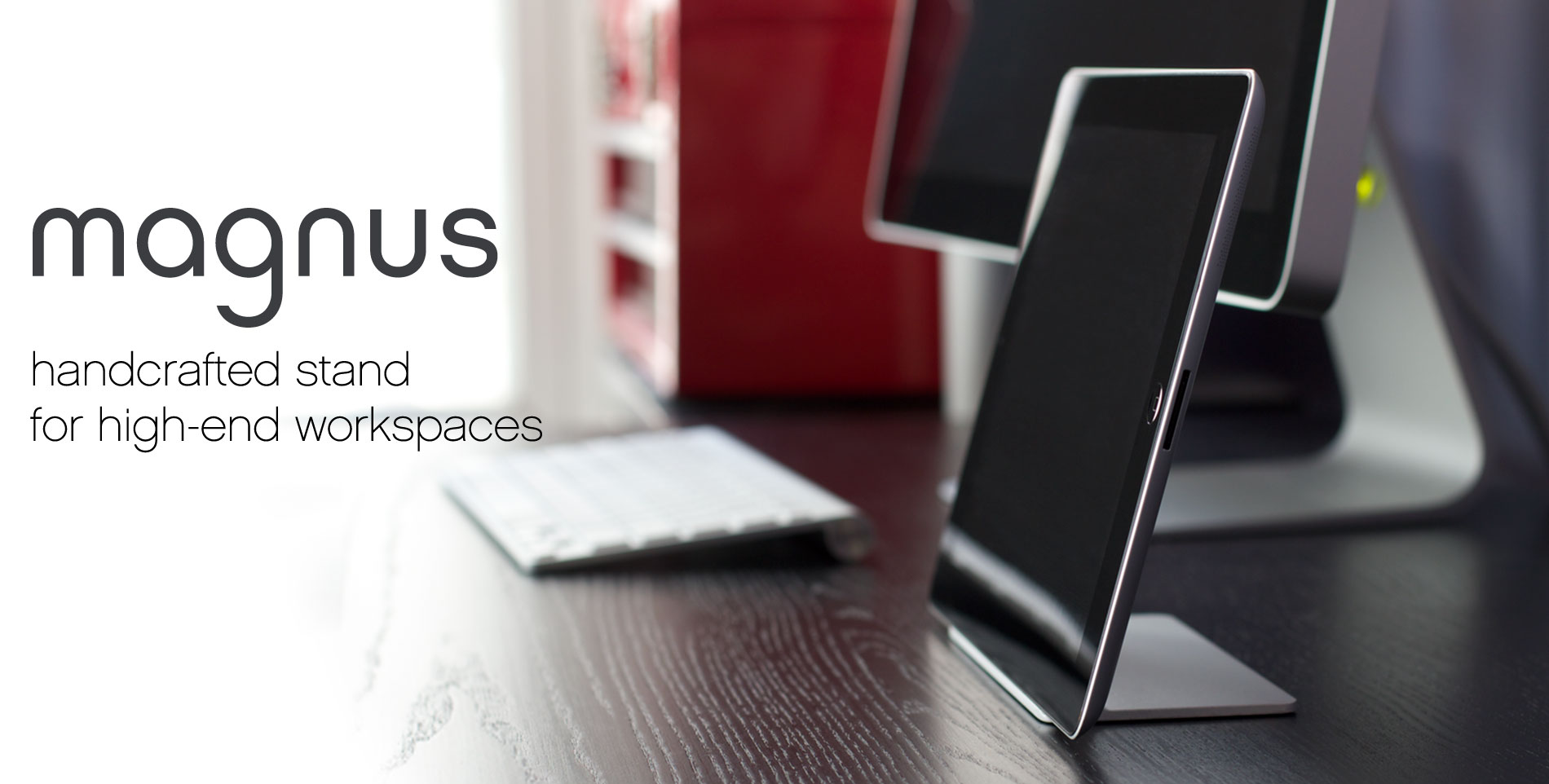 Add to cart

FAQs
Gallery
Features
Add_to_cart">{"cartAdd":{"T1_MAGN_302":"1"},"checkoutPage":"Clearance"}
Show/Hide all answers
Which devices are compatible with Magnus?
Magnus is made for iPad 2, iPad 3rd generation, and iPad 4th generation. Magnus does not work with iPad mini.
I don't see any pictures with cases. Are they supported?
In the spirit of striking minimalism, Magnus will only work with unfettered iPads. However, protective skins are ok.
Magnus is out of stock. When can it ship?
Because of the labor-intensive manufacturing process, there is a limit to how many we can make. Orders will be filled on a first-come first-served basis.
Will the magnets attract other beautiful people?
Look sharp, keep your head up, and you never know.
Does Magnus support portrait mode?
Magnus takes advantage of the magnets in your iPad, providing a strong connection between Magnus and iPad in landscape mode. Sure, you can carefully set iPad 2 in portrait mode - just don't breathe.
What's the point of a stand that you can't even see?
Opinions will differ, but we believe that reducing the visual noise in your environment promotes a certain clarity of thought.
This product has been classified as legacy. It is no longer being made or supported. If you'd like to learn more, please contact
info@tenonedesign.com
. Thanks!